Ladies and gentleman, let me introduce you to newly minted gold medalist Lilly King. She just won the 100 meter breaststroke and did so in truly ICONIC fashion.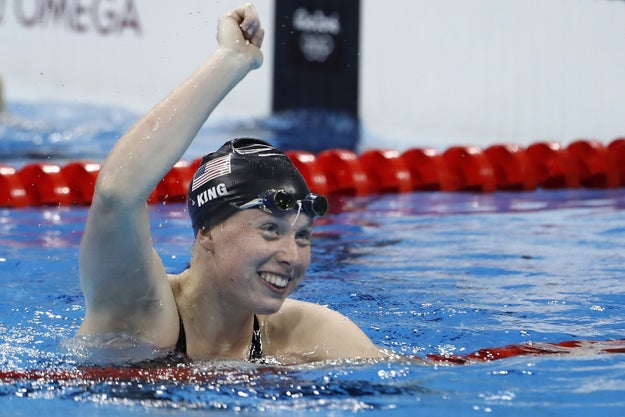 Odd Andersen / AFP / Getty Images
Last night during the semifinals for the event, Efimova wagged her finger after finishing her heat. That did NOT sit well with Lilly, who wagged her finger in response while she waited to swim in the next heat.