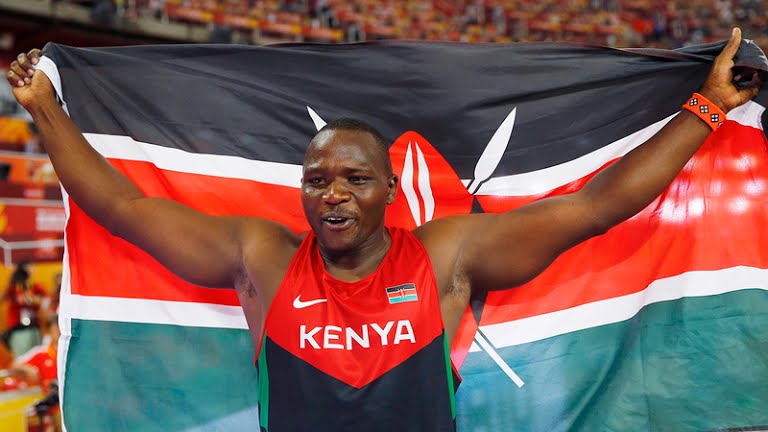 Now this is something to get you revved up this Saturday.
We watched the
Olympics
qualifying rounds for the Men's Javelin and noticed
Julius Yego
's strong performance (He came 6th in qualifications).
The commentator mentioned that Julius taught himself Javelin techniques via
YouTube
and that's really what happened.
While many of his countrymen and women are superstar long distance runners, Julius was always interested in the Javelin throw.
In most cases, he did not even have access to proper javelins while practicing, therefore, he had to use makeshift long sticks.
He excelled in the sport in secondary school. He broke the Kenyan junior record and won several high school championships but as his career progressed, there were no coaches with the required level of professional knowledge in Kenya, therefore he turned to YouTube for guidance. He did not have internet access at home and he would go to a Cyber Cafe to watch.
With the help of the knowledge acquired via watching YouTube videos of his Javelin role models, he won a fourth straight Kenyan title then went to the 2011 All-Africa Games and became Kenya's first ever champion in the event, throwing a Kenyan national record mark of 78.34 m. This bettered Paul Lagat's fourteen-year-old national record (78.20 m). In respect of this achievement the IAAF (the sport's governing body) gave Yego a six-month scholarship to train alongside elite javelin coaches in Europe at a training facility in Finland.
Since then, he has won major titles, including the World Championships Gold medal in Beijing last year and the Gold Model at the Commonwealth Games and African Championships in 2014.
Julius told CNN in December, "I have passion for javelin throw, I think somewhere in my blood is written javelin,"